Martem AS contribubuted with its RTU equipment and SCADA software to the Crossed Swords 2018, the cyber defence exercise.
08.02.2018
Exercise was focused on enhancing further cooperation and information sharing between civilian and military spheres, joining together Critical Information Infrastructure (CII) providers and military units. It was organized by the NATO Cooperative Cyber Defence Centre of Excellence, a NATO-accredited cyber defence hub in Tallinn in partnership with CERT.LV and took place in Latvia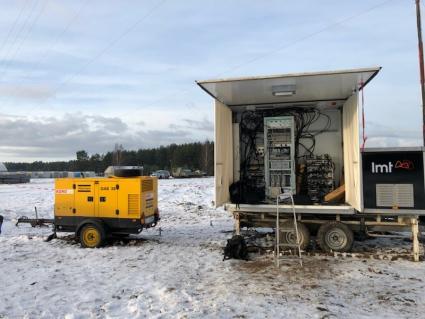 Lighting Control Box Controller (LCBC) for Smart Street lighting
28.07.2017
The system based on Martem´s LCBCs, Cityntel´s luminaire controllers and movement sensors has been set up in Tartu city in Estonia.
We are working on development of the system by complementing it with other useful enviromental sensors.
Rohelise energia arvestus- ja infoedastussüsteem Martemilt
31.05.2017
PAKRI Teadus- ja Tööstuspark koos Teaduspargiga Tehnopol avasid 31.05.2017 Tallinnas Tehnopoli linnakus targa Roheruumi kus nutikaid IT ja rohetehnoloogia lahendusi pakkuvaid ettevõtted tutvustavad oma tehnoloogiat. Roheruumi on võimalik broneerida ka nõupidamisteks ja ka lihtsalt büroona kasutamiseks.
Martem AS tutvustab Roheruumis rohelise energia tootmise andmehõive ja jälgimissüsteemi, mis koosneb 5-e kanaliga alalisvoolu arvestist ja andmehõive keskseadmest. 5-e kanaliga alalisvoolu arvesti abil saab Roheruumis jälgida 2-e päikesepaneeli, tuuliku ning generaatoriga jalgratta energiatootmisi, energiatarbimist ning akude energiataset. Keskseade kogub süsteemi komponentidelt andmed kokku, edastab need sidekanalite kaudu ning teeb seadmes asuval web-i leheküljel nähtavaks.
Archive